Schools
The Daily Mile is a fully-inclusive, free and simple initiative which improves the physical and mental health and wellbeing of children. There is no extra workload for teachers and it helps to raise attainment.
Read on below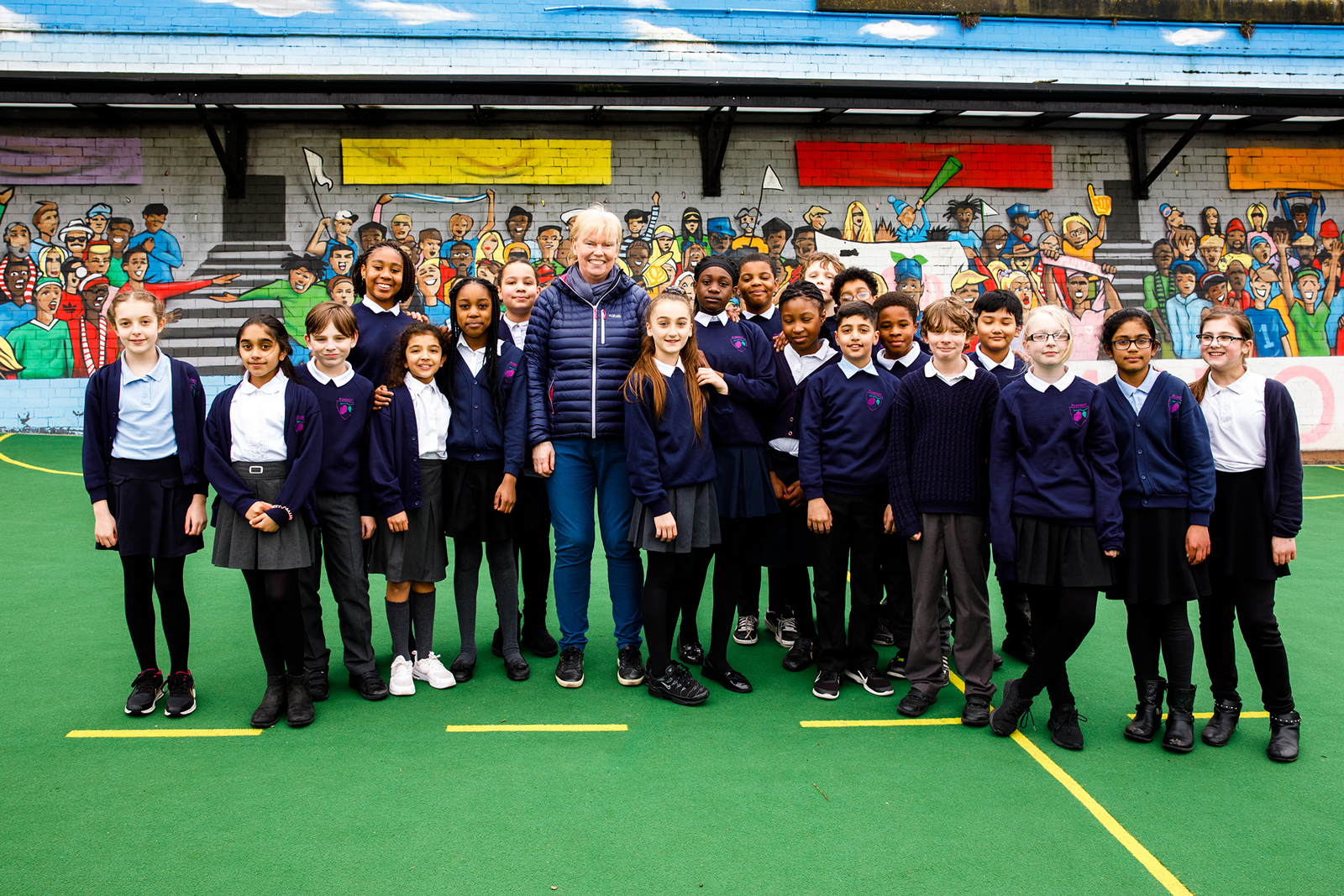 To sign up your school to The Daily Mile movement, click the button below.
What is The Daily Mile?
Simply put, The Daily Mile is 15 minutes wherein children jog or run, at their own pace, during the school day at a time of the teacher's choosing. We recommend this be during lesson time, so children have their full break / play time. The Daily Mile is not Sport or PE, but rather health and wellbeing through physical activity.
It's a simple and straightforward initiative that has been acknowledged for reducing childhood obesity and recognised within the UK Government's 2018 Childhood Obesity Strategy.
The Daily Mile Foundation encourages every school doing The Daily Mile to register and join our growing global community.
We recommend schools introduce The Daily Mile to children as a run or jog, not as a walk. If implemented as per Core Principles, almost all children will be able to run for most, or all of, the way after around 4 weeks. This level of fitness will be maintained or improved over the coming months and years.
Why do The Daily Mile?
The Daily Mile is a free, effective initiative that any school can implement without the need for staff training. Its impact can be transformational – improving not only the children's fitness, but also their concentration levels, mood, behaviour and general wellbeing.
For more information on the proven benefits of The Daily Mile, please visit our Research page.
Helpful Information
To help get The Daily Mile up-and-running at your school, below is a cover letter explaining how you can begin your Daily Mile journey.
Additionally, to assist with your implementation of The Daily Mile, you can download a wide variety of supporting materials free of charge from our Resources page.
There are also a number of Videos on our website which show The Daily Mile in action in a variety of settings, as well as a selection of Case Studies sent in by schools. If you would like your school story to be featured as a Daily Mile case study, please get in touch.
Your school can follow us on Facebook, Twitter and Instagram. On our social media channels, you'll always find helpful tips and can share your experience with other teachers and schools.
If you have any queries about starting The Daily Mile at your school or nursery, please see our FAQ's or Contact Us.